PLEASE ENSURE YOU REFRESH YOUR BIDDING SCREEN REGULARLY (use the F5 button on your keyboard)
***Click here to download a copy of the Approved Contractor Take Out Charges***
All lots in the Food Blends Plant – lots 1 to 131 are under offer to lease as an operational entity and will be withdrawn from the online auction.

Please note cabling & piping is NOT included with lots unless specified in the
lot description
It is likely a sole principal contractor will be appointed to remove ALL of the fixed plant and equipment. The contractor will produce a price list (for the removal of and loading onto purchaser's transport) available for inspection prior to the sale closure. Please note this contract is entirely between the purchaser and the contractor. Further details are available from Roy Tubman or Stephen Jepson of Sanderson Weatherall LLP, tel: 0161 259 7000.
All lots are sold as seen and where lying. It is assumed & strongly recommended that all bidders have viewed lots prior to bidding. No allowances of any description whatsoever will be made in the event of problems as a result of failure to view. We strongly advise bidders not to bid on any lots at all if they have not viewed to their satisfaction first. Our descriptions and photographs are not sufficient to rely wholly upon for the purposes of bidding.
* The description of the above lot by the auctioneer in the language of the auction is the governing description. Any translation using Google Translate is a guide only - its accuracy cannot be guaranteed and it is used at your own risk.
Auction sale details
LIQUID & POWDER CHEMICAL PROCESSING & PACKING PLANT AND EQUIPMENT, formerly used in the production of food grade phosphates and electronic acids
Venue Address
Former Thermphos UK Site
Earle Road
Widnes
Cheshire
WA8 0TB
United Kingdom
Auctioneer details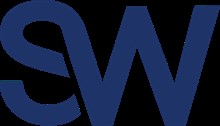 Brought to you by:
Sanderson Weatherall